Functional Model
With only 12 LEDs, Freescale
FRDM-KL25Z

and Arduino Proto Shield. Proof of concept, January 2014.
1. Prototype
With 16 LEDs (one side only), w/ Bluetooth Low Energy (BLE), Microcontroller
MKL25Z128VLK4

from Freescale (now NXP), PCB ca. 165 mm x 44 mm. April 2014.
2. Prototype
With 32 LEDs (front- and backside), new microcontroller
MK22DX256VLF

from Freescale (NXP), PCB ca. 160 mm x 30 mm. Hardware July 2014, software October 2014.
3. Prototype
Minor changes to 2. prototype: accelerometer, Hall effect sensor instead reed switch, mini JTAG connector on backside. Hardware January 2015, software February 2015.
Frame, 3D CAD Model
Modeled with

OpenSCAD
--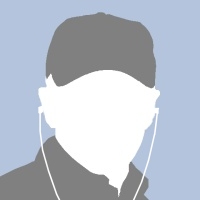 Peter Schmid - 2014-10-17
Comments