Barnington Layout
Track Plan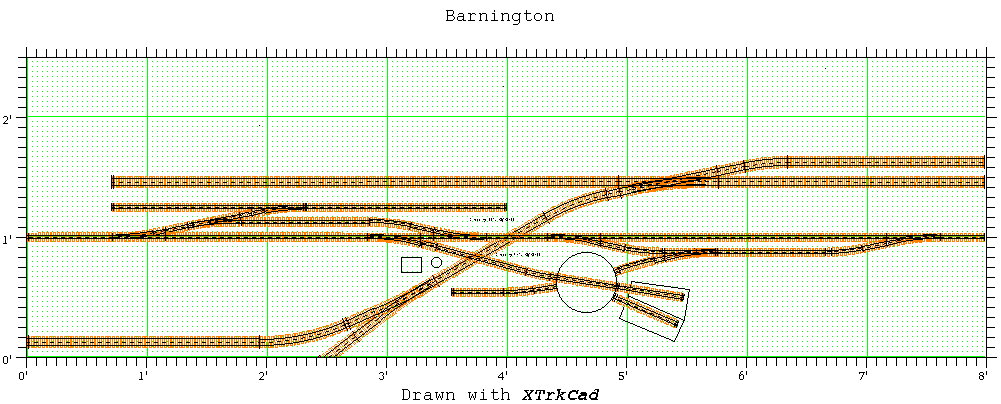 I drew the track plan with XTrkCad.
XTrkCad

is a powerful CAD program for designing Model Railroad layouts. It is available for GNU/Linux and Windows and it is free! My drawing is
downloadable
and free for use.
Module Engine Terminal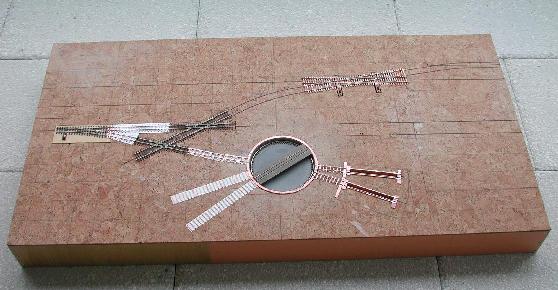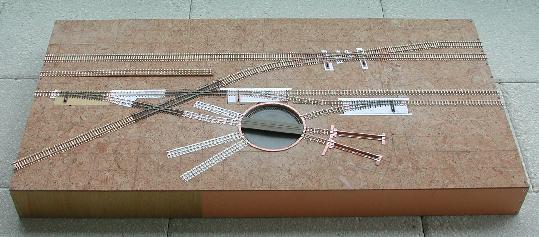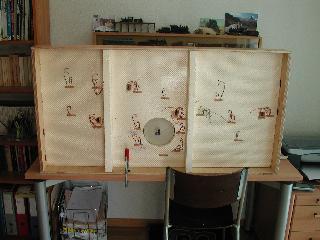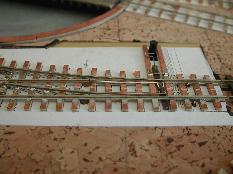 Trackwork
Narrow gauge (HOn30)
Standard gauge (HO)

rails: code 70
Turnouts: scratch built (single slip switch #4)
For details see
TrackWork
.
Structures
The two stall roundhouse has its prototype from Kennebec Central and is a Stevens Creek Models laser kit.
The turntable begun its life as a N scale Peco turntable. My brother milled down the plastic deck about 0.8 mm. For the new wooden deck I glued single woodstrips. I removed the cast on pit rail and replaced it with code 55 rail on shortened ties. The turntable diameter is about 43 scale feet, just long enough for my largest Pine River Short Line engine, a Sango 2-6-0 Dachshund.
Electrical Wiring, Control
19 blocks, gaps for both rails
Two-cab control with SPDT center-off toggle switches
Hand thrown switches with powered frogs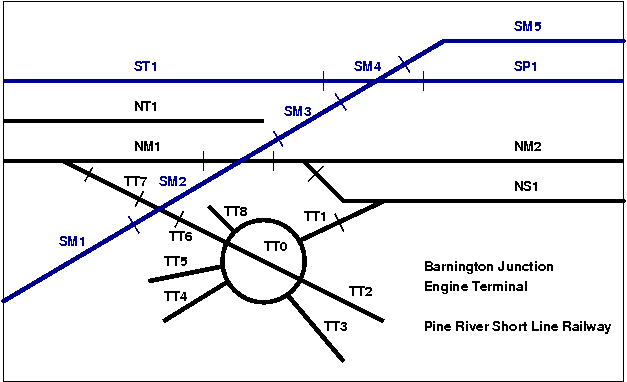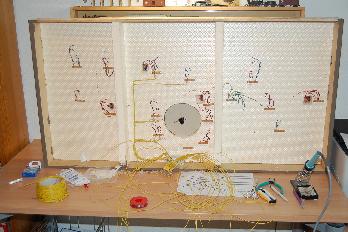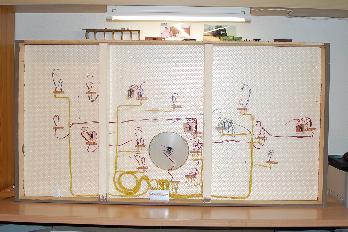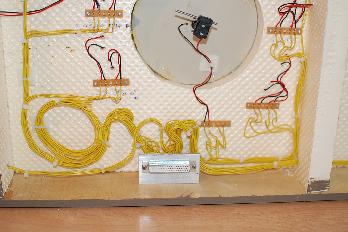 Notes
--
PeterSchmid
- 2011-05-09

This work by
Peter Schmid
is licensed under a
Creative Commons Attribution-ShareAlike 4.0 International License
.